Enable Automatic E-mail Check and Desktop Notifications
Figure 1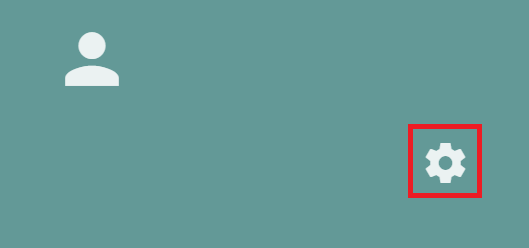 Under the General section, click on the Refresh View drop-down (Figure 2).
Figure 2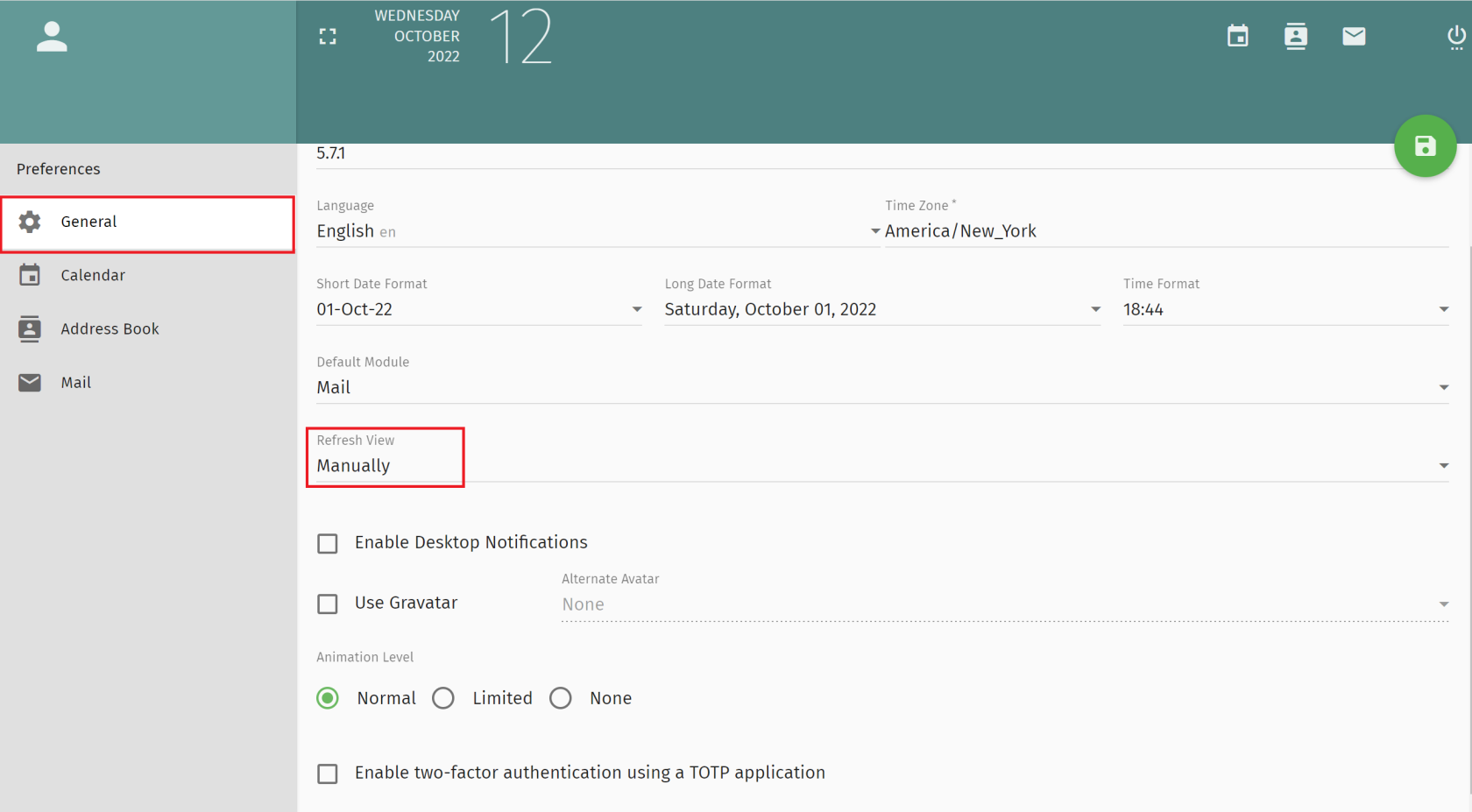 On the resultant menu, select how often you would like the browser to automatically refresh and check for new e-mail (Figure 3).
Figure 3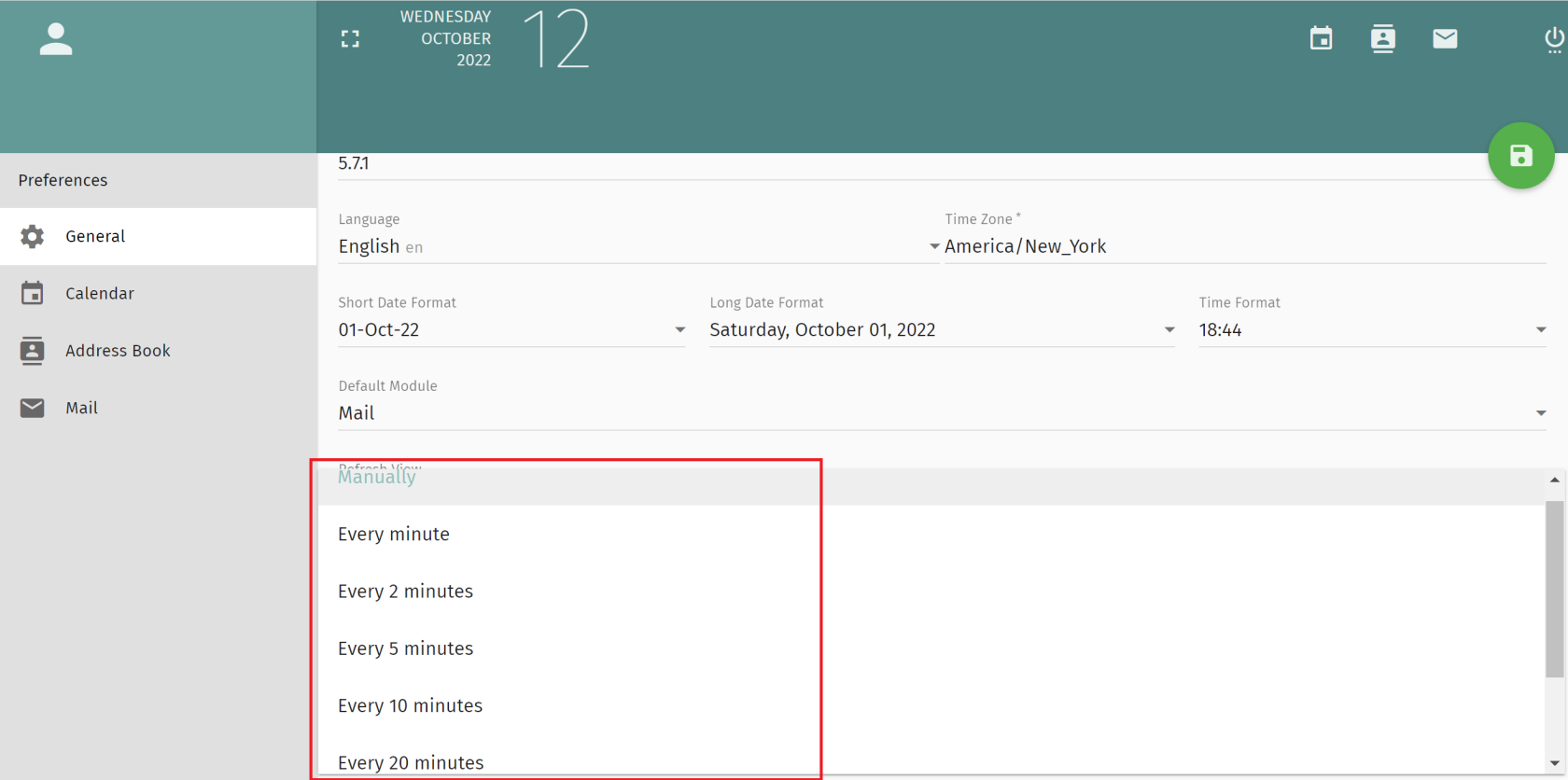 Place a checkmark on the Enable Desktop Notifications checkbox field (Figure 4).
Figure 4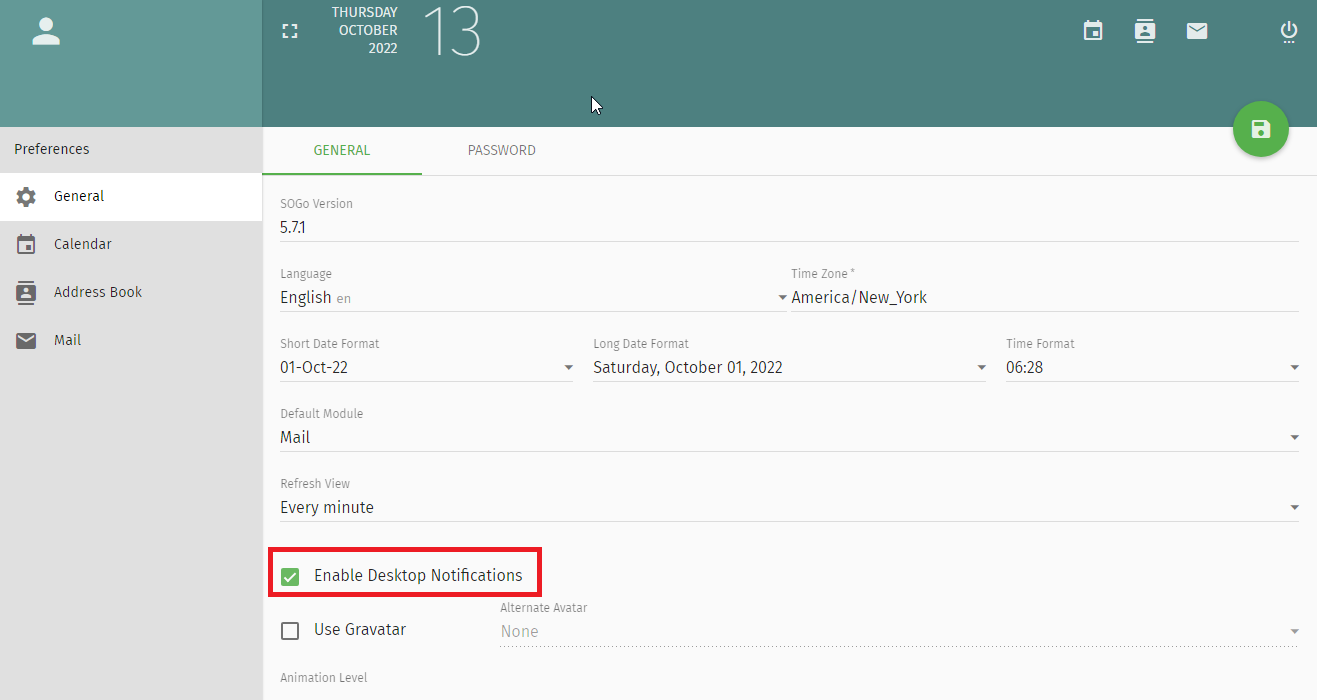 Click the save button on the upper-right of your screen to save your changes (Figure 5).
Figure 5